Vanuatu car registration insurance
Vanuatu have discontinued Foreign Vehicle Registrations. They have also done the same thing with their foreign and domestic Yacht Registrations. We do not arrange insurance policies.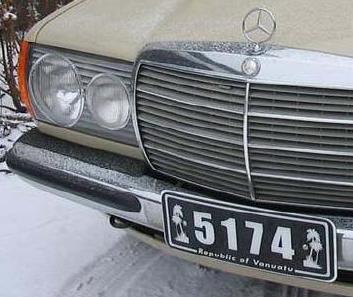 When ordering car registration on Vanuatu we can arrange you third party and even full insurance with Generali Int.
When ordering car registration in Vanuatu we can also arrange you required insurance. To receive quote we would need the following info:
Type of vehicle
Manufacturing year
No. of seats
Kw
Chassis no.
Purchase price
How to order?
Click here for details how to register your car offshore